Furniture World News



By Nic Ledoux on 9/14/2021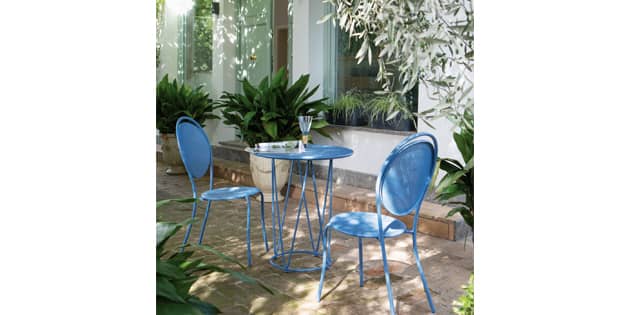 Bellini Modern Living, a distributor of modern Italian furniture, has entered the outdoor furniture category with its new "Italian Garden" Collection of 15 groupings. The series will debut at the Fall High Point Market.
The launch of the new line comes as consumer demand for higher-end outdoor furniture continues to surge.
Created by world renown Italian designers and inspired by the visuals of a quaint Italian outdoor bistro, the new collection is fully customizable with fabrics, colors and frame finishes. The fabrics come with a five-year warranty and are suitable for all weather environments. Options include more than 10 fabrics and frame colors, all constructed with durable aluminum to prevent rust when exposed to the outdoor elements.
"Consumers have a newfound passion for outdoor living since the pandemic started, but there's a void in the category for higher-quality outdoor furniture. This collection will allow us to fill that void, offering the level of quality consumers are seeking and for which we are well known," said Frederik Winther, vice president of sales and marketing for Bellini Modern Living. "Italian Garden truly stands out not only because of its beauty, craftsmanship and customization but also because it can fit many different outdoor environments — from cafes and homes to hotels."
Highlights of the new releases, curated by Italian designers, include the Valentino and Summertime outdoor dining sets, which feature small dining tables made with aluminum. These sets, part of the Bistro collection, provide an elegant look to any outdoor space.
The collection will be showcased in the company's newly expanded 12,000-square-foot, European-styled showroom located at IHFC – H520, Hamilton, Floor 5.
Bellini Modern Living Enters Outdoor Furniture Category with Italian Garden Collection | Furniture World Magazine (furninfo.com)