by Alex Milstein October 14, 2021
Italian furniture company Bellini Modern Living has the outdoor furniture category with the introduction of its new Italian Garden collection, which will debut at the fall High Point Market.
The company has been working on the outdoor line for over a year, and Vice President of sales Frederik Winther told Casual News Now it was introduced because Bellini felt the casual industry needed more bright colors.
"It seems like everything is gray and white," he said "We thought it was time to bring some color to life."
Created by Italian designers and inspired by the visuals of a quaint Italian outdoor bistro, the new collection is fully customizable with fabrics, colors, and frame finishes, and consists of 15 outdoor furniture groupings.
Options include more than 10 fabrics and frame colors, all constructed with durable aluminum, and the fabrics have a five-year warranty.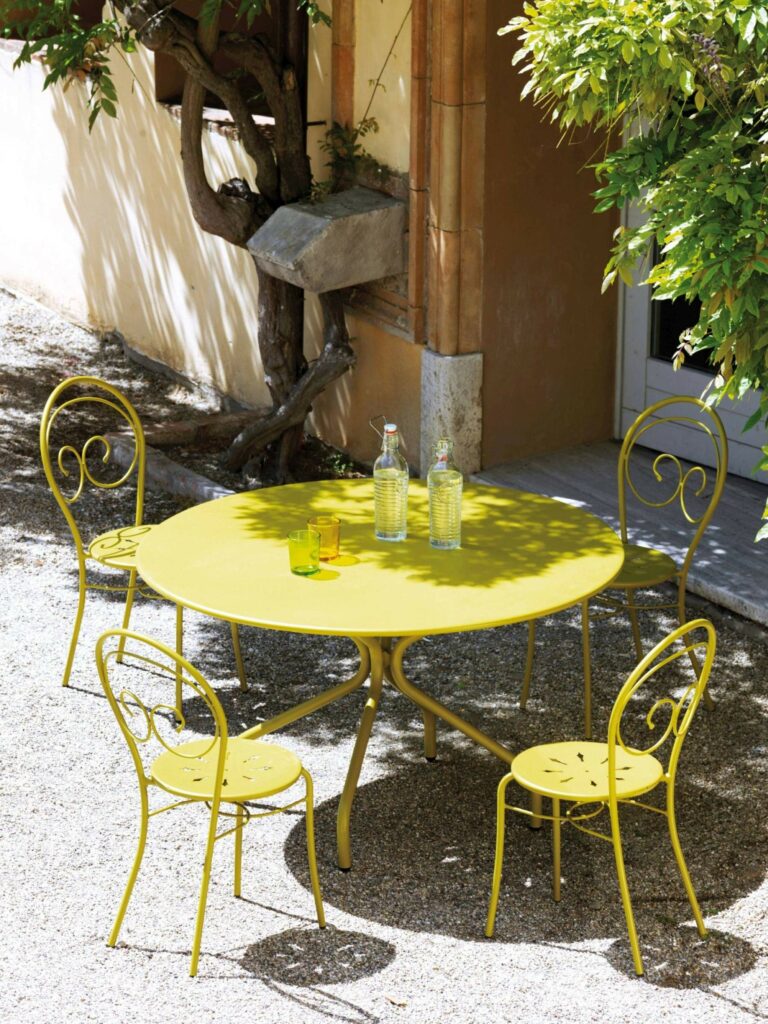 Highlights of the new collection include the Valentino and Summertime outdoor dining sets, which feature small dining tables made with aluminum. These sets, part of the Bistro collection, provide an elegant look to any outdoor space.
The collection has not been priced yet, but Winther said it will be sold at a "better" price point.
"We work with famous designers all around the world, and they help us put the collections together," Winther said. "We're seeing more European styles coming over to the U.S. as more consumers are interested in design and color."
Winther also added that the company decided to release 15 collections partly because of the "logistics nightmare we live in these days," but also based on how much the company's distribution system can handle and how much space they have in the showroom.
In addition, the company recently announced that it can ship virtually all of its orders within one week because of its in-stock positions with existing and new products as well as its 65,000-square-foot distribution center.
"Our quick-ship effort has put us at the forefront of the furniture industry as a reliable resource for our retail partners," Winther said. "Not only has it accelerated our responses to new orders, but we back our program up with highly affordable freight rates and consistent shipping prices by negotiating flat rates with carriers, thus allowing us to pass along the savings to our customers. We stand out as a prime resource for retailers whenever they need to replenish their stocks."
Bellini's warehouse is filled with more than 900 SKUs, including both its current line and new products the company is planning to launch at the upcoming October High Point Market
The Italian Garden line will be showcased in the company's newly expanded 12,000-square-foot showroom located at IHFC – H520, Hamilton, Floor 5.
Bellini Modern Living enters outdoor category with Italian Garden collection – Casual News Now