by Thomas Russell October 25, 2021
HIGH POINT – Case goods and upholstery resource Bellini Modern Living has expanded into what it has described as the next generation of home entertainment units that combine wood, glass, ceramic and tempered glass.
The company has recently added about a dozen new pieces made in Italy  that feature clean lined, contemporary wood and glass frames and ceramic tops, plus metal legs as well as tempered glass doors and glass shelves. Wifi compatible, they also feature LED lighting.
The units also feature revolving and tilting height adjustable TV pillars that attach to the back of units, allowing the TV to be viewed from different angles.
In addition, they offer ventilation, multi-plug functionality and wire management, all built into the backs of the units.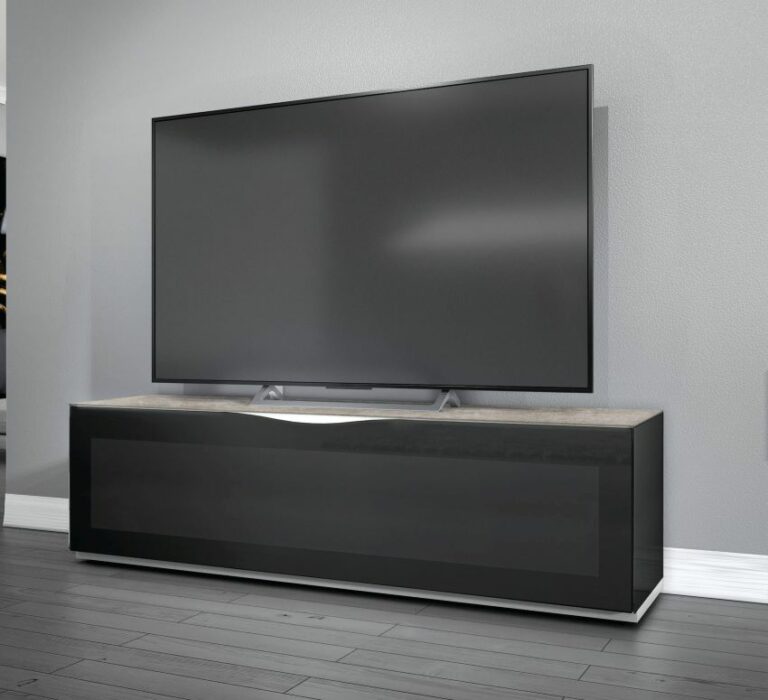 "They have all the bells and whistles that the end consumer is looking for in home entertainment," said Frederik Winther, vice president, sales, noting that these are in addition to existing low profile home entertainment units in the line, including entertainment walls. "We have had many TV entertainment units and still have them. This is putting the category on the map for map for us in the industry."
Retailing from $1,599 to $3,199 the new additions to the line measure from 59-69-inches long and can hold 65-inch to 75-inch TVs.
Winther said the units will arrive in the company's warehouse in Toronto in December. They can ship in full truckloads mixed with upholstery and other inline goods and are expected to hit retail floors in about six days from the time of order.
https://homenewsnow.com/blog/2021/10/25/bellini-modern-living-launches-next-generation-of-home-entertainment/