October 12, 2023  by HFBusiness Staff in Business Strategy, Industry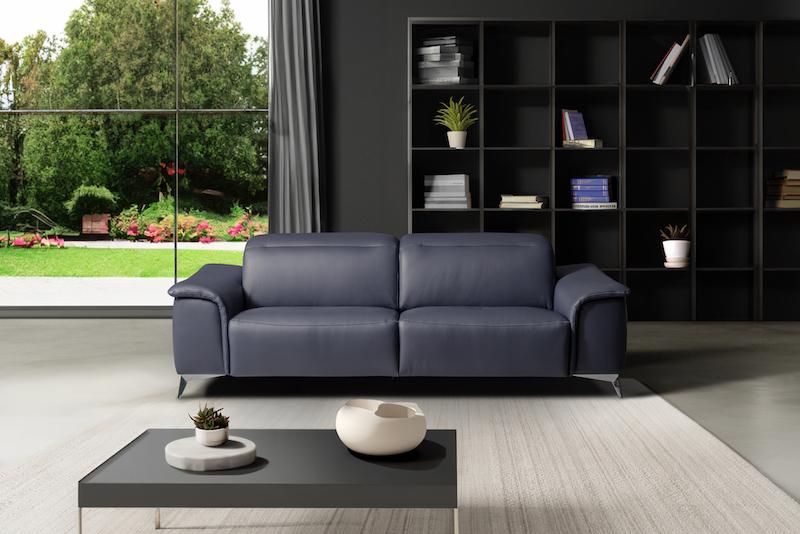 Bellini Modern Living, a leading distributor of modern Italian-made furniture, is heading to Fall Market in High Point (IHFC H-520) with three new stationary leather sofas, two of which are specifically sized for condos and apartments where space is at a premium.
According to Hossein Azimi, CEO of Bellini Modern Living, "Our retail partners have been requesting smaller-scale leather furniture designs for their customers in urban settings. In many North American cities, Toronto being a perfect example, the average apartment is no more than 500 square feet. In these settings, the majority of leather furniture currently available in the marketplace can simply overwhelm a space."

Azimi said that the new apartment-sized silhouettes—all crafted using the premium, full-grain Italian leather hides that have long set Bellini's made-in-Italy offerings apart—while smaller, offer the same premium comfort and couture tailoring dealers have come to expect from the brand.

"We are using 100-percent full-grain leather tanned in Italy all the way around the sofas. Each design offers a generous sitting area, albeit with slimmed-down arms, and frames that are off-the-floor for lighter, airier presentations," he said.

The collections includes Lido, in a tiger-eye brown leather, which sports tailored arms, bolster pillows and a slim frame atop steel legs (suggested retail $3,199) while Anzio is a sleek, slate-blue leather two-seat sofa (suggested retail $2,999) with slender, flanged arms.

Epitomizing Bellini Modern Leather style, the full-size navy blue Palliano leather sofa (suggested retail $3,699) offers a five-position ratchet headrest, wide arms, polished stainless-steel legs and distinctive cross-over stitching, a detail which continues around the back of the sofa to ensure the design can be floated anywhere in a room.

"Given how consumers decorate today, we took great pains to ensure each of our new leather sofas look as good from behind as they do from the front," Azimi noted.
hfbusiness.com/hfbnow/ArticleId/24415/bellini-modern-living-heads-to-hpmkt-with-three-new-sofas