by Thomas RussellApril 8, 2022
Bellini Modern Living also showcased a mostly Italian-made line of case goods and leather upholstery that highlight the country's clean contemporary design aesthetic. Due to the interest and value that Italy appears to once again commanding in the market, the company increased the amount of product shown from Italy at market to 95% of the mix, up from about 90% previously. This included a line of occasional tables previously sourced in China.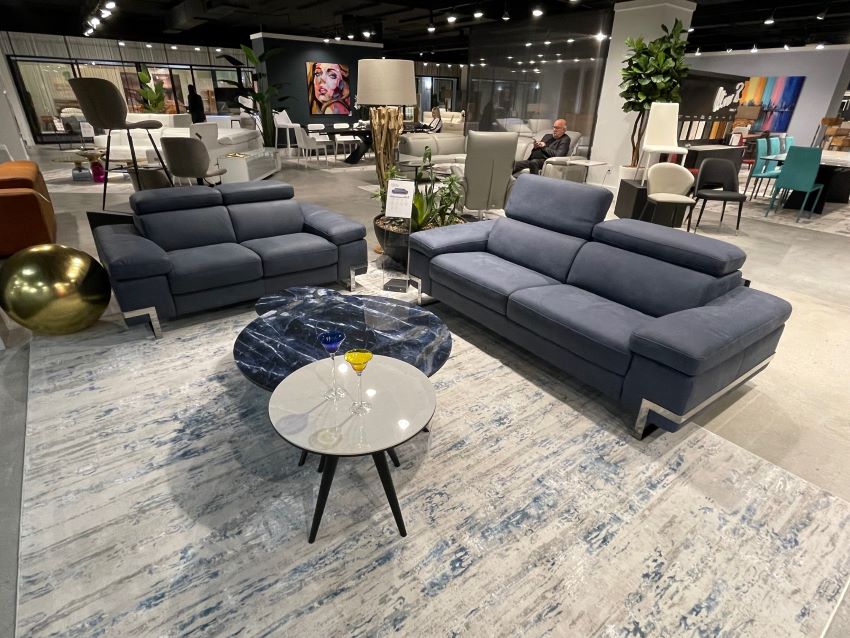 "Until now, all of our occasional furniture has been made in China, but that changed with the Spring Market and our introduction of five new occasional groups," said Hossein Azimi, president, noting that today more than 80% of the Bellini line is made in Italy. "And while we cannot get out of China entirely yet, our mission over the next two years is to phase out production in Asia altogether."
Azimi said the move is not only due to supply chain challenges and global politics, but also the need for a story that illustrates the design and quality of the line.
"The simple fact is that we've become known for the high style and quality of Italian products," Azimi said. "We have the largest inventory of Italian goods in North America, and we've become known for our ability to ship them from Canada to our warehouse in the U.S. in 48 hours. This is what differentiates us, and it only makes sense for us to continue building on this success story."
High Point Market showcases global furniture capabilities – Home News Now